about mi vida
Mi Vida is an institutional homebuilder formed through a Kshs 12bn joint venture between Actis, a leading investor in growth markets across Africa, Asia and Latin America and Shapoorji Pallonji Real Estate, the real estate arm of one of India's largest construction conglomerates, with a group presence in over 70 countries and with projects today across fifteen countries in Africa. Together they bring over 220 years' experience in global real estate The joint venture was created to help solve today's issues around quality, affordability and delivery within the housing sector.
about actis
Actis is a global platform offering a multi-asset strategy through the asset classes of private equity, energy and real estate. Since inception in 2004, Actis has raised US$15 billion and employs more than 200 people including approximately 120 investment professionals working across 16 offices globally. Actis is invested in approximately 70 companies employing around 114 000 people.
Differentiators and track record
Unparalleled heritage in growth markets in Africa, Asia and Latin America.
Actis' depth of experience, global insight and local understanding makes them the partner of choice for investors, management teams, entrepreneurs and governments.
Actis invests with an exclusive focus on intra-growth market investing (our 'south-south' approach): sharing knowledge and experience across regions and businesses to help deliver consistent, competitive returns responsibly.
Rivendell  •  Hong Kong, 2018
One Airport Square  •  Accra, Ghana, 2015
Blue Life Mauritius  •  Mauritius, On-going
Young City  •  Korea, 2018
Heritage Place  •  Lagos, Nigeria, 2016
Ikeja Mall  •  Lagos, Nigeria, 2011
Four Points Sheraton  •  Pan-African Platform, On-going
Renaissance Plaza  •  Abidjan, Ivory Coast, 2019
Garden City  •  Nairobi, Kenya, 2015
Shapoorji Pallonji And Company Pvt Ltd, established in 1865 in India, is a global diversified institution, with a leading presence in the sectors of Engineering & Construction, Infrastructure and Real Estate. The Group has built mega-structures, multifaceted iconic landmarks, curate innovative technologies in water management, renewable energy, oil & gas and power, with a focus on good governance and sustainable development, to engineer a better planet.
SP Group has developed a strong presence in the African continent and has executed pro-jects in over 15 countries in Africa – SP Group has successfully completed the construction of the prestigious Seat of Governance and Presidential Palace at Accra, Ghana, New National Assembly Building of The Re-public of Gambia, Gambia and Mass Housing Projects in Algeria.
In India the SP Group has developed over 18.5 million square meters. Shapoorji Pallonji Group along with Actis, International Finance Corporation (IFC) – an arm of the World Bank – and the Asian Development Bank (ADB) have formed 'Joyville' a plat-form of USD 200 Million dedicated towards investing in the Aspirational Housing Projects in India.
The SP Group is developing India's largest affordable housing project 'Shukhobrishti' in Kol-kata (Eastern part of India) and has already delivered around 10,000 homes.
Chenab Rail Bridge  •  Jammu, On-going
Shukhobrishti  •  Kolkata, On-going
Arabian Ranches  •  Dubai, 2012
The Imperial  •  Mumbai, 2010
Buddh International Circuit  •  Greater Noida, 2011
Seat of Government and Presidency  •  Ghana, 2008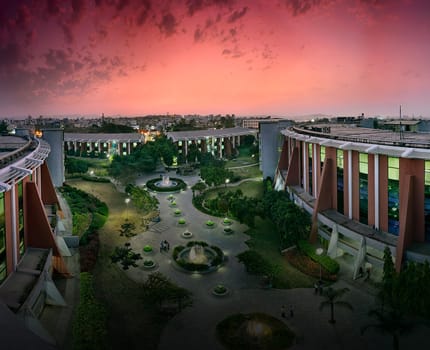 SP Infocity  •  Pune, 2008
Arabella Townhouses  •  Dubai, 2016
Qasr Al Alam Palace  •  Oman, 1975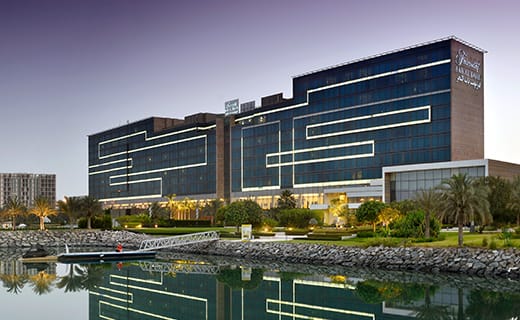 Hotel Fairmont Bab Al Bahr  •  Abu Dhabi, 2012